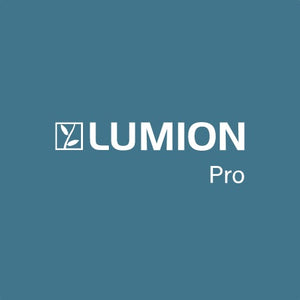 Lumion Pro
RM7,20000 MYR

RM7,200.00 MYR
---
---
Your complete solution to architectural visualization
With Lumion Pro, there's no limit to how you can show your exterior, interior, landscape or urban designs.
In just a few simple clicks, you can visualize at any scale, convey your unique design style and add breath-taking atmosphere to every project. No matter your experience with rendering, you can achieve incredible results, incredibly fast.
Volumetric spotlights
With Lumion 12 Pro, it's easier than ever to illuminate the atmosphere of your designs and cast their most remarkable elements in their best light. The new volumetric light effect for spotlights lets you cast a visible beam of light throughout your scene, adding atmosphere and dimension for a beautiful, cinematic ambiance.
Volumetric omni lights
You can also give any omni lights across your scene that gorgeous, atmospheric glow of volumetric light. This is perfect when you want to show subtle rays coming from your fill flights or other non-directional sources of light. Aim for greater realism by easily modifying the volumetric omni light's color, brightness, falloff, shadows and more.
Surface decals
Give your visualizations a touch of character with 142 new surface decals. In just a click, you'll transform walls and other surfaces with imperfections and wall art, including watermarks, exposed brick, moss, chalk drawings, paint markings, road markings, potholes and much more.
Import custom decals
You can also import your own custom decals. Instantly feature a mural, graffiti or other artwork. Increase realism with subtle markings and changes in color. Incorporate local signage and pavement markings into your projects. The creative possibilities are endless.
Animated phasing
Show the process behind your design's development or construction through the power of animation.
Volumetric fire
Cast a feeling of coziness and warmth to your interior and exterior renders with volumetric fire objects.
Rain streaks
Make raindrops soothingly glide down glass surfaces, a gripping detail that would otherwise take hours to get right.